Moving to the Tulsa Area?
Let us be the first to welcome you! 🙂 Here we have complied some important info. about the area including links to more helpful information, as well as some of our personal favorites that we think makes the Tulsa Area an AMAZING place to live!
For info on specific cities use these links /
Tulsa, Broken Arrow, Bixby, Catoosa, Claremore, Bristow, Jenks, Owasso, Sapulpa, Sand Springs, Skiatook
There are soo many things to do and see in Tulsa, check out these amazing places!
Attractions

TULSA'S A GATHERING PLACE!
Pretty amazing right, and its completely FREE to the public! For more info on the Gathering Place visit gatheringplace.org
Other amazing attraction are…
For info on all these places visit the following links
OKAquarium / tulsazoo.org / Route 66 / Philbrook Museum / Tulsa Botanic Gardens / Gilcrease Museum / ONEOK FEILD / Woody Guthrie Center / Tulsa Air&Space Museum / River Parks / Tulsa PAC / Wood Ward Park / The Cave House
and of course the BOK Center which has been home to many stars like Garth Brooks, Carrie Underwood, U2, The Eagles, Justin Timberlake, Taylor Swift, Lady Gaga, Justin Bieber, Ariana Grande, Cher, Katy Perry, KISS, P!NK, and soo many others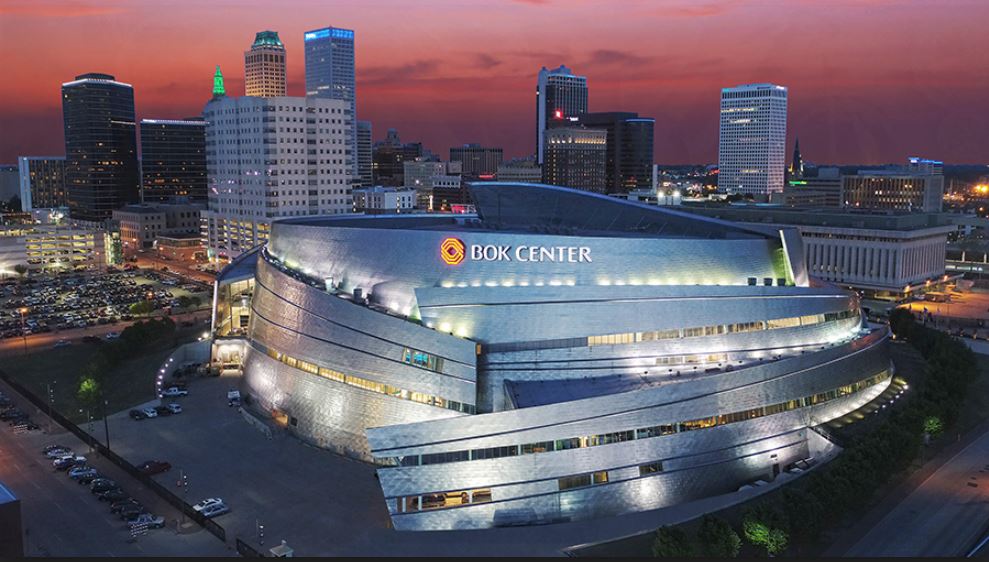 Great Music Venues like…
Cain's Ballroom / The Hard Rock in Tulsa / Guthrie Green
Green Country as this area of Oklahoma is referred to also has dining options for everyone's tastes! From ma and pa's home cooking to fine dining there are so many choices here including Mexican, Indian, Greek, Mediterranean, Eastern, Italian, American, Tex Mex, Asian, the list goes on… and its all right here in Tulsa!

But… Whats the Commute like?

Nearly all of Tulsa and the surrounding city and towns are laid out on what we Tulsans affectionately call "the Grid" making finding your way around super easy! Also, with several intersecting Highways commute time is minimal!
School system
Tulsa is home to Several universities and collages. Among them Oral Roberts University , Oklahoma State University , Tulsa University , Community Care College
Tulsa is also home to many Technical Schools and trade schools as well.
We of course have many Grade schools, but we also have several private schools as well including Mingo Valley , Holland Hall , Miss Helens
Health Care
There is no shortage of medical facilities in the Tulsa Area. From specialized treatment all the way to general practice and family doctors. We have many major hospitals, including Cancer Treatment Centers of America , and also private practices. Whatever your need may be, you can almost guarantee Tulsa can accommodate you.
Tulsa's Economy
The Tulsa (MSA) comprises Creek, Okmulgee, Osage, Pawnee, Rogers, Tulsa and Wagoner counties with a population estimated to be 987,248 or 25.1% of Oklahoma's population.The gross product or value of all goods and services produced in the seven-county area is an estimated $58.7 billion (2009), or 33.4% of the state's economy.
Tulsa's major industries are aerospace, including aerospace manufacturing and aviation; health care; energy; machinery; and transportation, distribution and logistics.
General qualities that attract new companies to Tulsa is a sound infrastructure, a cost of doing business that is 11% below the U.S. average and a cost of living that is 8% below the U.S. average.
Tulsa's infrastructure for business includes the Port of Catoosa, an inland port that makes bulk shipping to and from coastal ports accessible and economical, and two central networks for broadband interconnect. Plugging Tulsa's target producers and service sectors into Tulsa's formidable infrastructure requires a quality work force and Tulsa's work force is known, and paid accordingly, for its productivity.
Closing Thoughts
We really love living here in the Tulsa Area and we know you will too! We hope you found this info helpful, if you have any questions don't hesitate to reach out. Of course, if you are ready to move here, we would be happy to assist you as well. Our Real Estate buyer services are always FREE at Top Hat Connections.